LPL_LeahS
Library Staff
Lawrence Public Library
I teach college-level writing classes do m...
Read More
Completed Shelf: Recently Added
LPL_LeahS
Recent Activity
General Recommendations
"Here at LPL we have access to dozens of great online resources. Here are twelve of our favorites."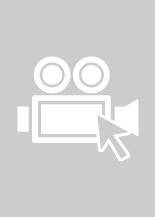 Start your own podcast. Learn the basics of setting up, recording, and producing a podcast with inexpensive equipment and software.
When three hundred people simply vanish from a research facility in Limetown, seventeen-year-old Lia Haddock discovers that her uncle, Emile Haddock, is among the missing and her parents refuse to discuss what might have happened. As a student...
"Public figures as you rarely if ever hear them: strikingly personal, surprisingly open, and profoundly emotional." -- Entertainment Weekly "I'm British, so I'm medically dead inside, but even I can't help but open up whenever I talk to Marc....